Wix is an ideal website builder solution for small and medium businesses, offering flexibility that allows them to grow and improve their online stores over time.
As business owners increasingly turn to Ecommerce to reach connected consumers, many Wix users wonder whether they can integrate their stores with dropshipping companies like Printful.
While it's possible to integrate Wix with Printful, it doesn't let you integrate directly unless you have a third party tool that'll link them both.
If this is your situation, you're in the right place. We're going to show you how to connect your Wix store with your Printful account so you can grow your business online and everywhere.
Does Wix Integrate With Dropshipping Companies?
The short answer is yes, but there are two ways to go about it. So how can you integrate your Wix store with dropshipping companies like Printful?
You can take the direct integration between Wix and Printful, OR
Use a third-party link between the two, and Wix recommends using the Ecwid app
How To Integrate Printful To Wix Directly
There are several reasons why you should sell with Printful on your Wix powered site. Wix offers an intuitive store-front builder that doesn't require coding skills to build thanks to its drag/drop capabilities.
On the other hand, Printful is a creativity outlet that lets you design on more than 200 products that will be printed or embroidered on-demand, plus you get to use the mockup generator together with Wix's more than 300 marketplace apps for greater success.
Printful ensures your orders are fulfilled automatically so you don't have to lift a finger, plus if you use the white labeling feature, products will be shipped under your brand name, with 24/7 support when you need it.
Whether you want to ship t-shirts, blankets, hoodies, coffee mugs, embroidered hats, backpacks, phone cases, or stickers and much more, you can do that with the Wix and Printful integration.
To integrate your Wix store directly to Printful, take the following steps:
1. Connect Wix to Printful
Also Read: Printful Review
Create your Wix store, and then connect your Printful account using the free Printful app, which you can find on the Wix App Market.
2. Create your products
Using the free Printful mockup generator, add your designs to more than 200 embroidery or print products and add them to your Wix store.
3. Billing and Shipping
The final step is to set up billing methods and shipping rates to help customers make payments for their orders.
You're all set. Sit back, relax, and watch the orders roll in. Printful will notify you when someone buys from you, and begin the order fulfilment process.
Explore: How To Sell Custom Printed Products With Printful
How To Integrate Printful To Wix Using Ecwid App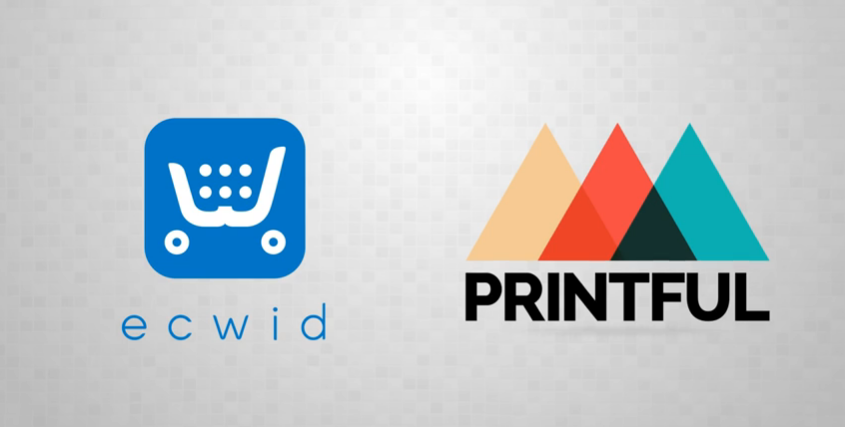 Before you begin the integration process between Wix and Printful using the Ecwid app, you first need to add your Ecwid store to your Wix website. You can do this in a few easy steps using the Ecwid app by adding it to your Wix site and connecting your store.
Explore: Printful Vs Print Aura
Adding Ecwid App To Wix
To do this:
1. Log in to your Wix account and select the site you'd like to add a store to
2. Open the Ecwid app
3. Click +Add to Site and then click +Add app
4. Once the Ecwid app is added, it'll display sample products awaiting connection to your Wix store
5. On the same page in Wix Editor, double-click the Double-click me button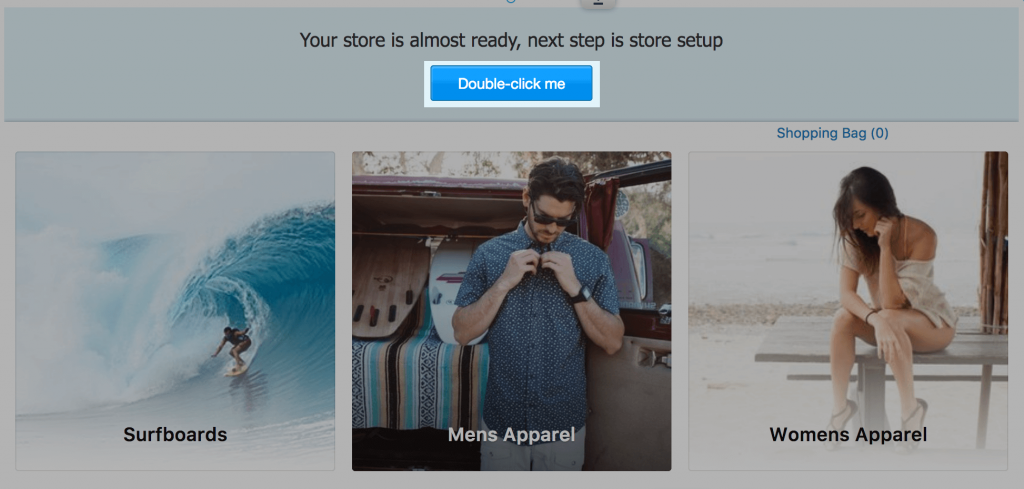 6. Click Create Account to sign up for an Ecwid store if you don't have one yet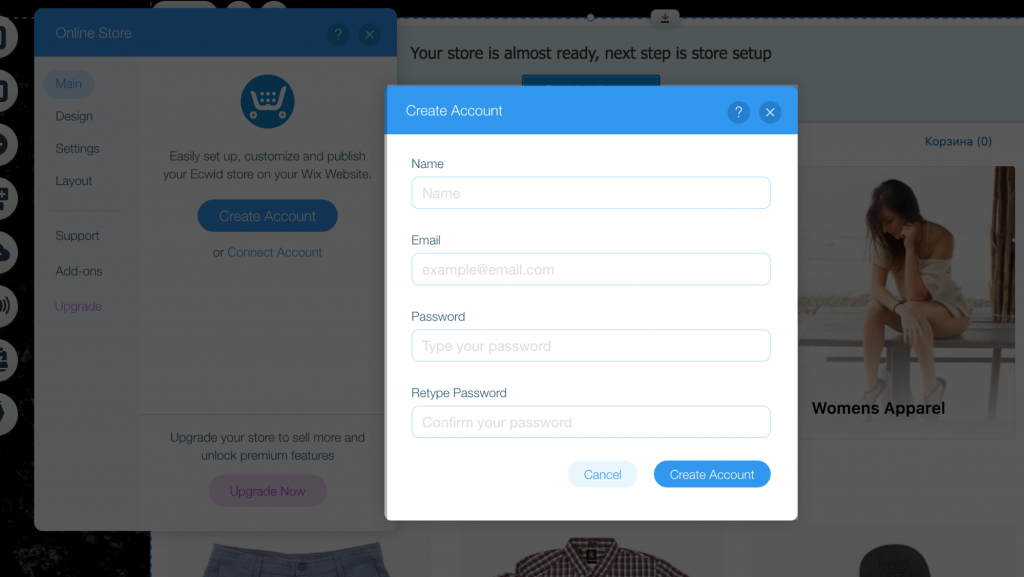 7. Click Accept to grant the app permissions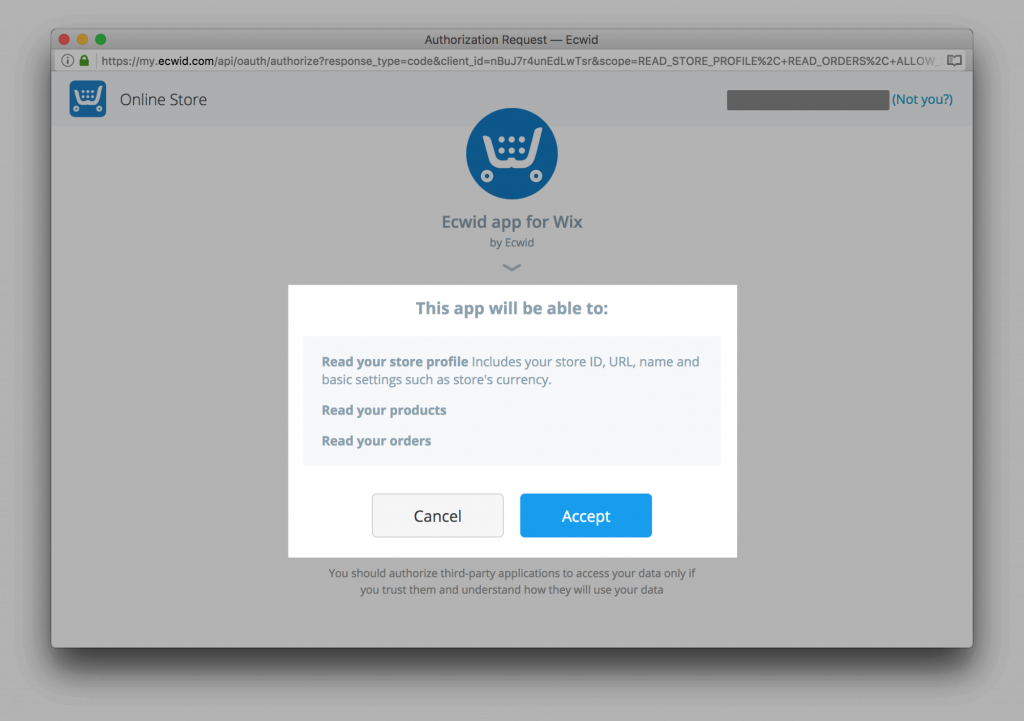 8. Your store is now connected to your Wix site. Save changes and publish the website.
Explore: Printful Vs Printify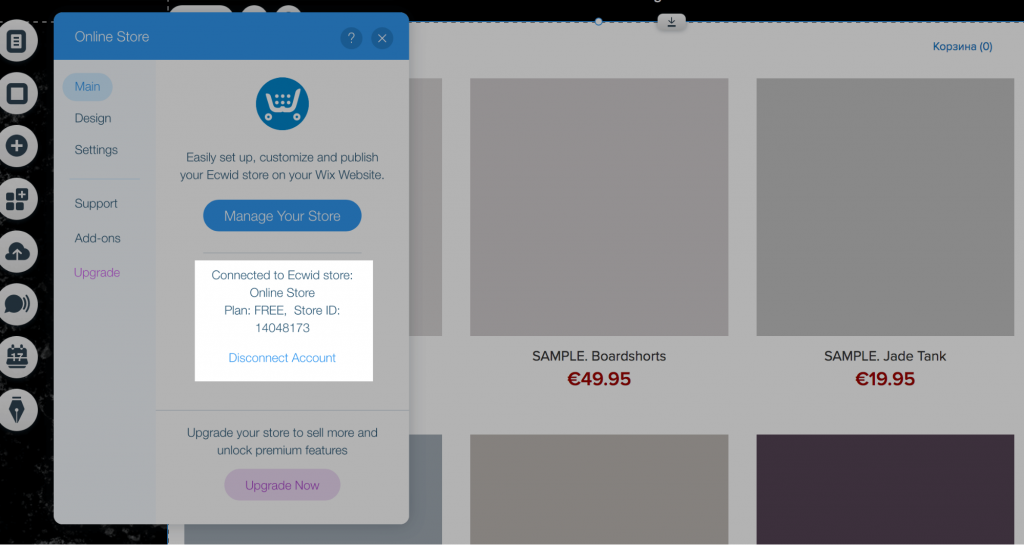 If you already have an existing Ecwid store, you can connect it to your Wix website and sell from there.
To do this:
1. Go to Wix Editor, where the Ecwid app was added and double-click the Double-click me button
2. Click Connect Account in the popup
3. Another popup will appear. Log in to your Ecwid account by entering your email and password. If you just signed up for Ecwid, verify your email address first using the link that was sent just after you signed up for the service.
There are other ways you can log in to your Ecwid account including:
1. Control panel on desktop: open the Ecwid login page and enter your email and password, and then click Sign In.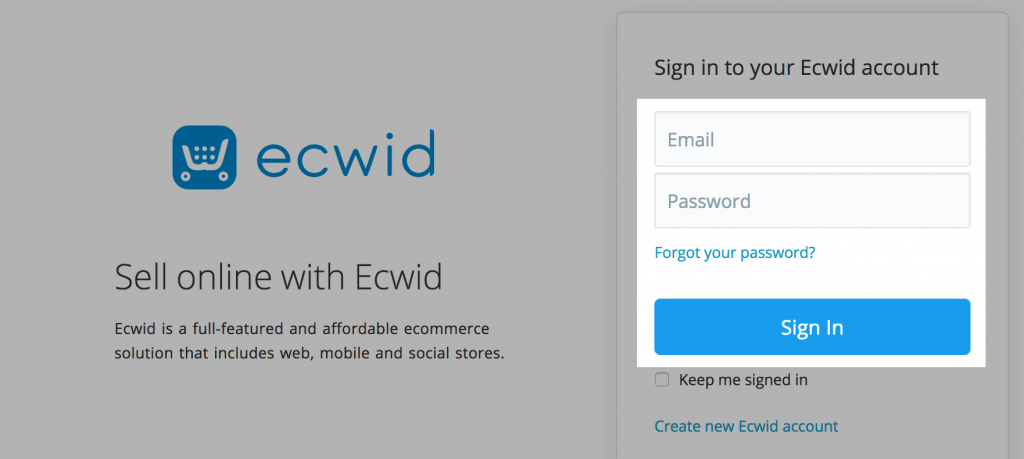 2. Control panel on mobile: you can do this in two ways: from your mobile by first downloading the Ecwid app from Google Play Store or the App Store.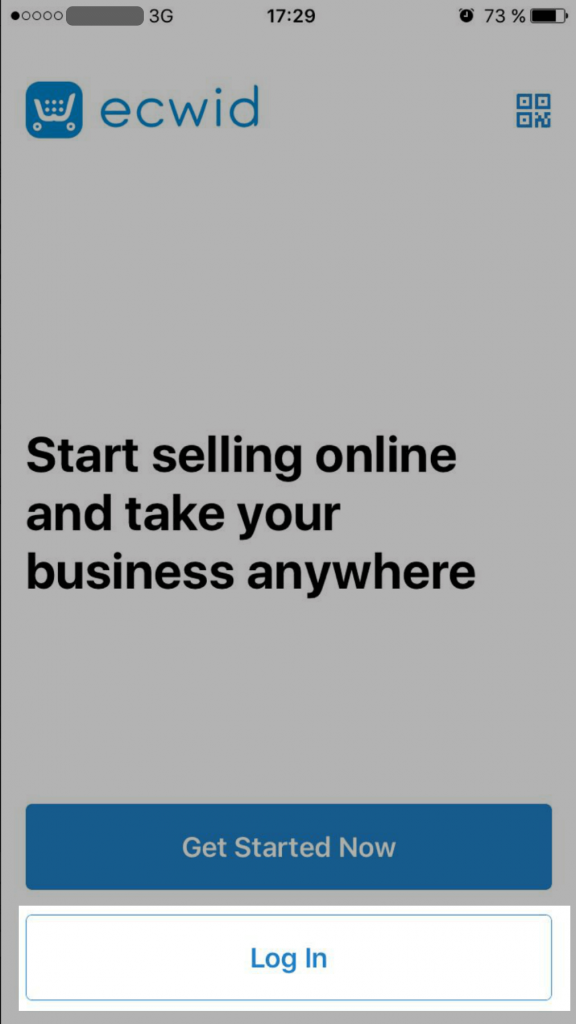 3. Social accounts: you can sign in using Facebook, PayPal or your Google account, and you'll be logged in automatically if you're also logged in to any of these accounts. This way, you don't have to enter passwords for Ecwid.
Once you're logged in to your Ecwid store account, click Accept to grant the app permission to access your store data and your store is now connected to your Wix website.
Check Out: Oberlo Vs Printful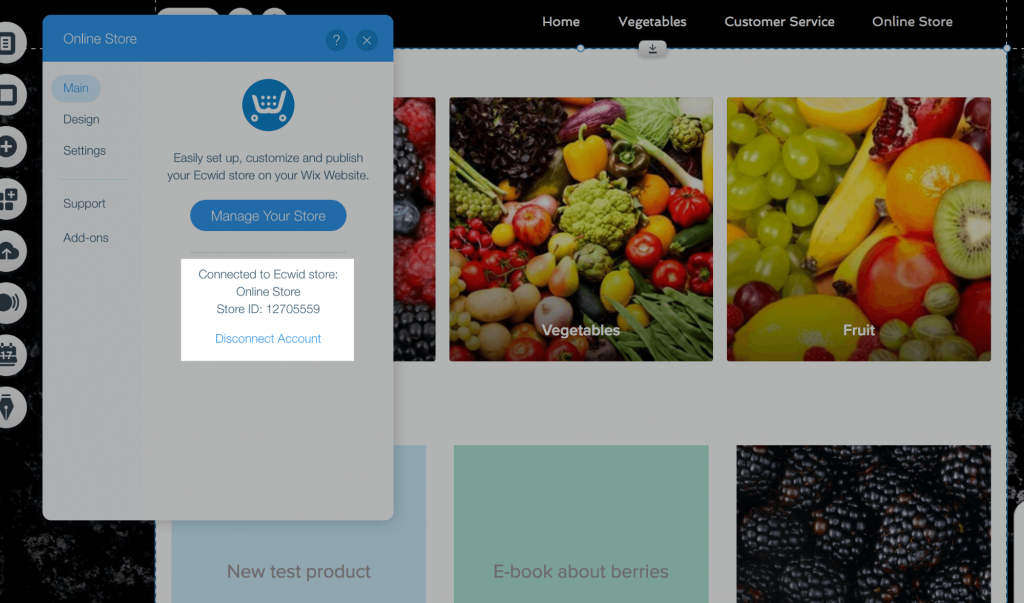 4. Save the changes and publish the website.
Changing The Design Of Your Ecwid Store On Wix
Ecwid is designed professionally based on the latest ecommerce trends in the market, with mobile responsive designs that'll look great on any device. Once you install your Ecwid store on Wix, you can sell immediately.
However, if you want to change the design of your Ecwid store on Wix, you can do so and have them match the overall look and feel of your website.
The app has an intuitive visual editor that lets you change fonts and colors, adjust product image aspect ratios and sizes, and alter the layout of catalog and product pages.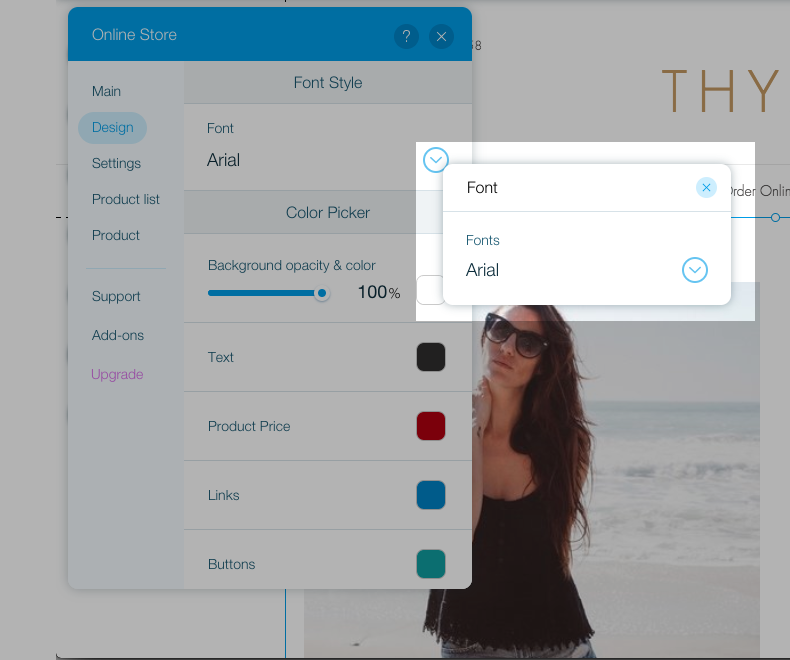 Once you're done making any changes to the site, you can check the results in Preview mode, and if you're happy with what you see, publish your website to apply the changes. You can also add a product search bar and shopping cart icon to your pages.
Connecting Ecwid With Printful
Now that your Ecwid store and Wix websites are connected, you can connect Ecwid with Printful to enable the dropshipping functionality.
Worth Reading: Zazzle Vs Printful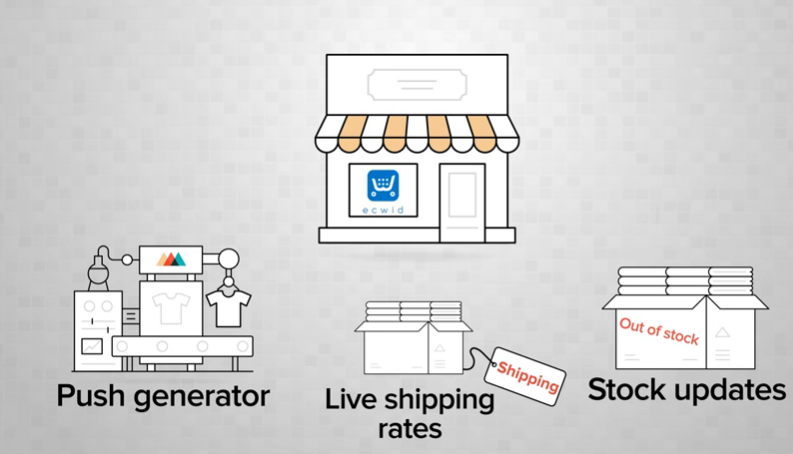 To do this:
1. Create a Printful account. Sign up with your name and email address for free.
2. Make sure you're using a paid Ecwid plan: Business, Venture, or Unlimited
3. Go to Ecwid app store
4. Find and install Printful app. Printful will embed a page into your Ecwid online store's control panel from where you can control the app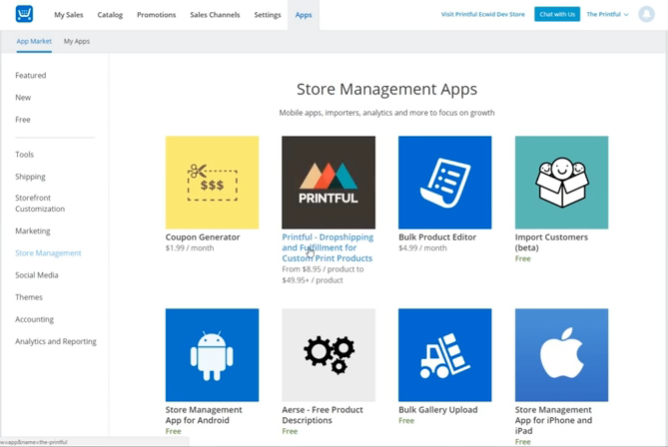 5. Sign in to Printful app and your products will be imported from your store, and you can sync the existing products for Printful to track them and fulfill new orders for you. If there are products you don't want Printful to fulfill for you, just mark them as 'ignored'
Now that you've connected Printful to your Wix store using Ecwid app, you can start your printing business by adding products from Printful's catalog.

Here's how to do it:
1. Pick a product category and a product, for example you can pick Women's Clothing/blouse/short sleeve chiffon
Explore: Gooten Vs Printful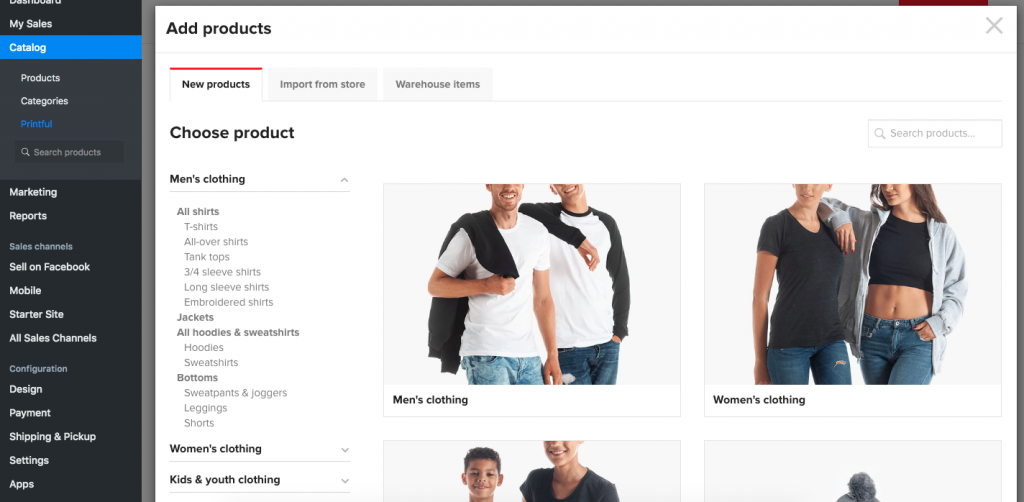 2. Configure the design of the product by selecting sizes and colors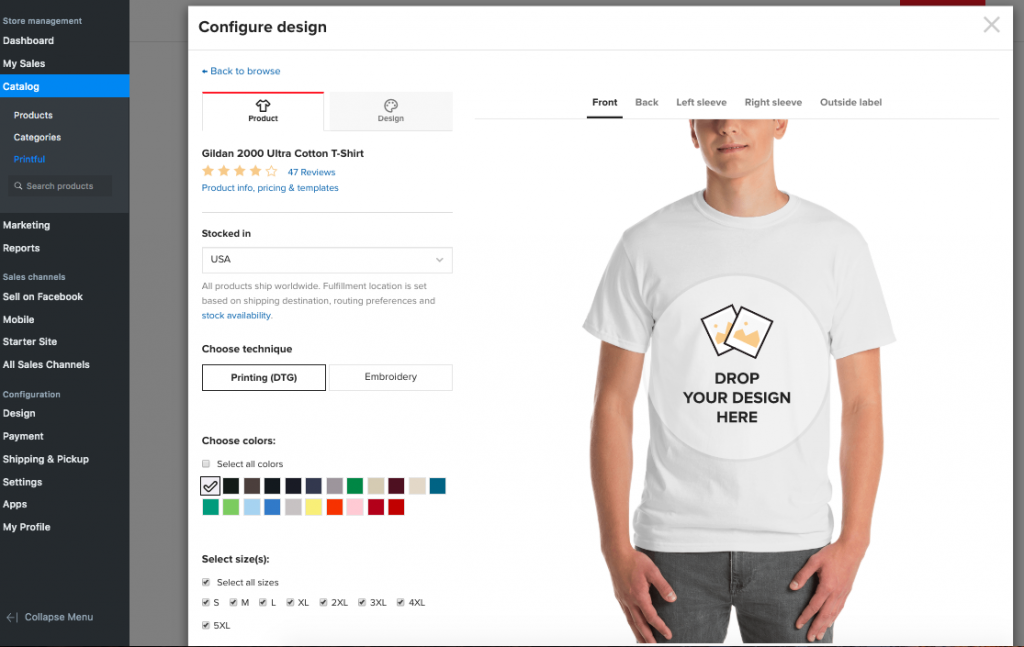 3. Upload the artwork and resize the image, and then position it where you want it on the product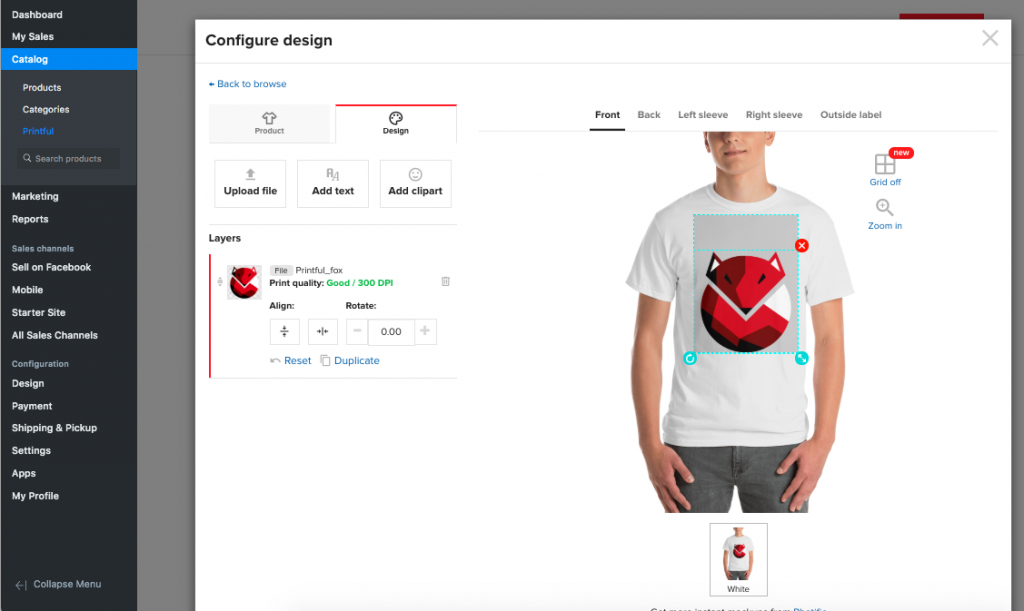 4. Select the main mockup image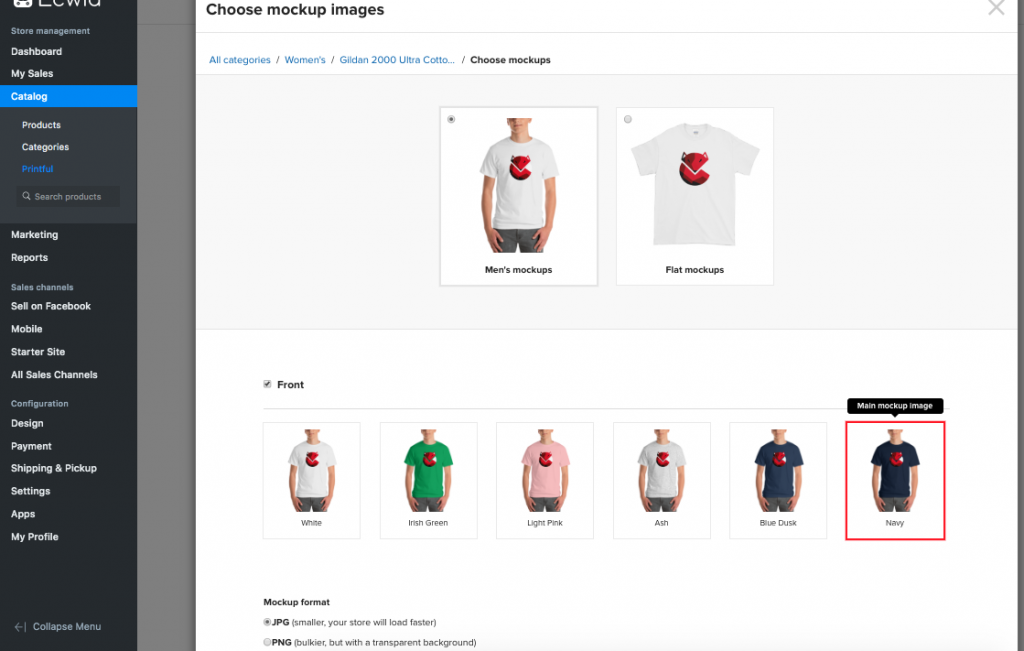 5. Edit the description of the item by creating a product title and short blurb about it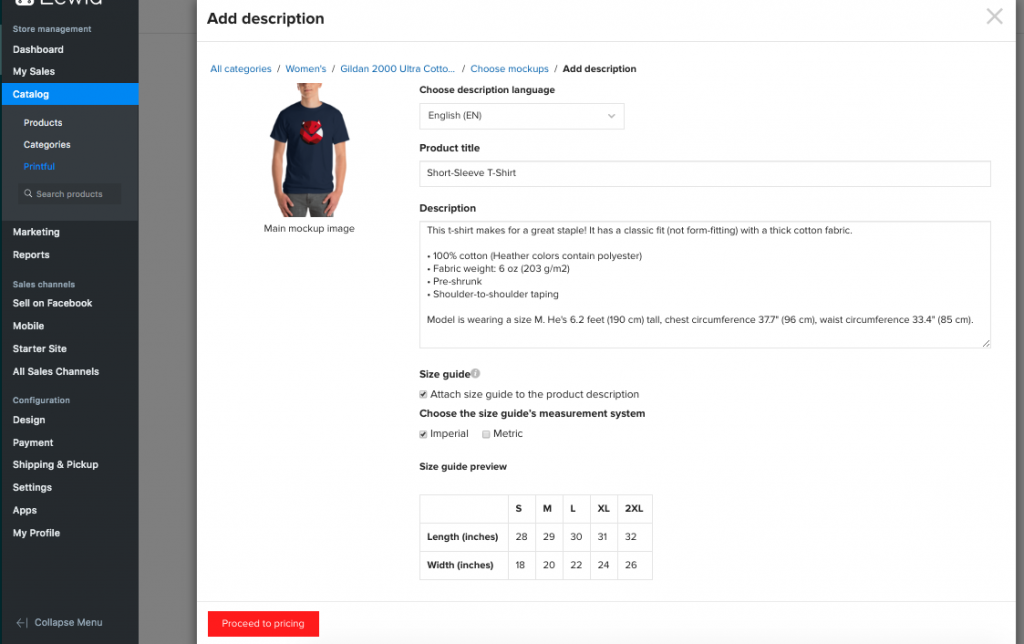 6. Select a markup price. Printful will auto-configure pricing and calculate the profits you can expect
Also Read: Customcat Vs Printful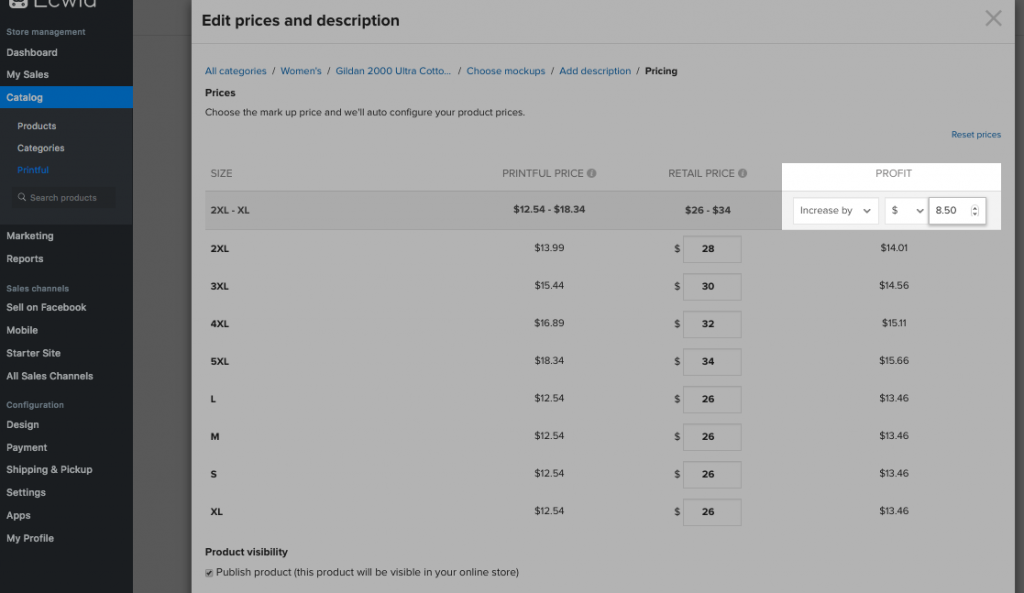 7. Submit the product to your store and list it as a regular store catalog product in your storefront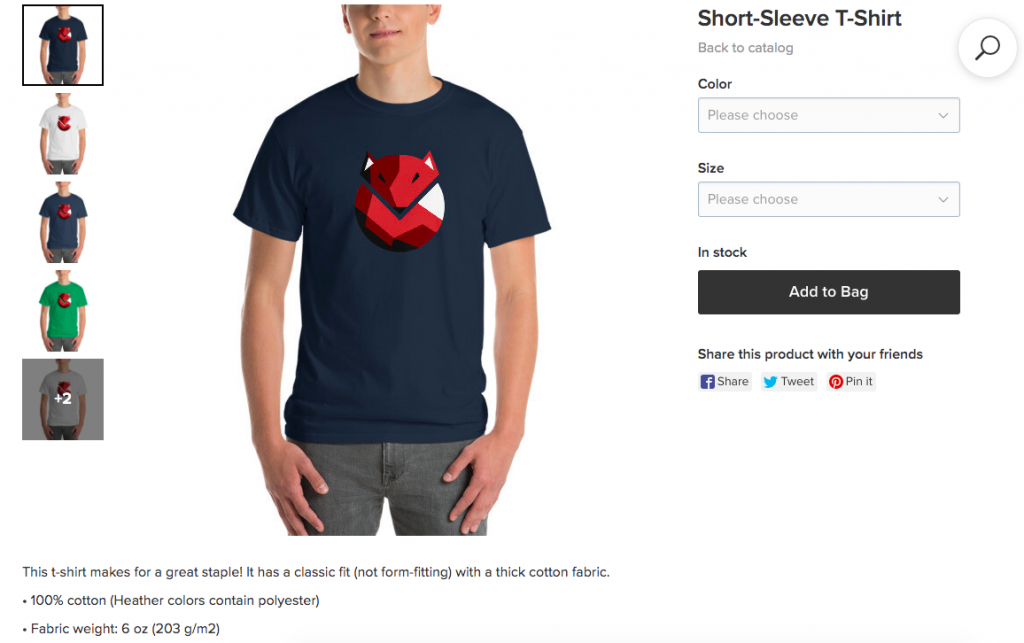 Related Questions
Why Can't I See My Ecwid Products On Printful?
If you have an Ecwid account with existing products, it can be connected to Printful, but your products will only show in Printful if they have product variants.
Business and higher tier plans can access the Product Variations feature, so if you're not able to access it, upgrade to a higher plan. If you're on the Venture plan, you need to define color or size in product options.
All other products created with the product push generator in Printful automatically have variants.
How Are Orders Synced Between Ecwid & Printful?
If you placed orders with Printful products, they should have Paid payment or Awaiting Processing fulfilment statuses to sync with Printful.
If you didn't connect your PayPal or credit card with your Printful account, and the wallet is empty, orders will end up as Failed instead of going to fulfilment.
You can manually confirm the order in the Failed status.
Orders are synced every 15 minutes, but for them to come through to Printful, it could take up to an hour.
Can I sell Products In A Different Currency?
Printful detects your store's currency automatically, and converts the matching retail price. You can always adjust the conversion rate by going to your Ecwid Control Panel settings>General>Regional settings.
For products leaving the U.S., Printful is legally required to list the pricing on each package, so the packing slip shows the pricing in USD. Printful will convert your currency to USD using the current exchange rate.
However, for orders sent within the U.S., pricing isn't shown on the packing slip.
Also Read: TeeSpring Vs Printful
Wrapping Up
We hope you now know how to integrate Wix with Printful using the steps we've described in detail in this guide.
You can integrate directly via Printful, or use the Ecwid app, which offers a professionally designed ecommerce store, and together with Printful service, helps you easily sell custom print products online with little effort.
THIS POST MAY CONTAIN AFFILIATE LINKS. PLEASE READ DISCLOSURE FOR MORE INFO.
Elsie started off as a freelance business and tech journalist. Having written for publications like Lifewire, and WindowsReport, she has garnered immense exposure over the years. She is a certified social media expert with deep interest in internet marketing, ecommerce and information technology.